After subscribing to a plan, you will be requested to share via email the one-way key for your installation. Upon sharing the one-way key you will be provided appropriate 'Activation Key' which can be applied using License page .
Share your one-way key from your official email at : license@imagium.io

Same process applies for startups extending free checkpoints to 1000/month
Follow the below steps to generate 'One-Way' key: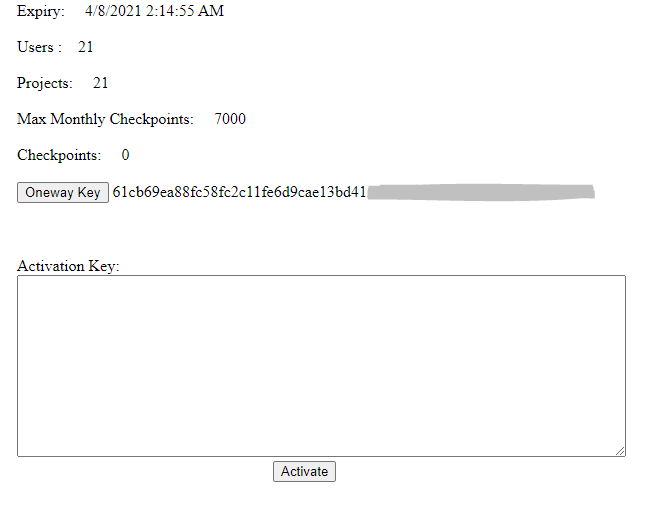 After the activation is successful, restart the IIS.